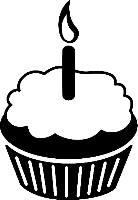 Make your next party the most fun, exciting, talked about event of the year! Activities may include mat obstacle courses, parachute games, crazy relay races, trampolines, bouncy house, free play, and more!
Your party time will begin with YMCA Gymnastics staff providing sixty minutes of fun and games. We also provide the clean up. You provide whatever food, drink, decorations, and paper goods you want. The last thirty minutes will be set aside for treats and gifts.
PLEASE NOTE: A Parent or Adult Guardian MUST remain on site for the duration of the party.  Adults are NOT permitted on the equipment. (Violators will be removed from gym area). Once the participants leave the gym area to eat they will not be permitted to return to the gym for play.

Party Times
Saturday 10:30-12:00 or 1:00-2:30
Sunday 1:00-2:30
*Doors open for set up 20 minutes before party.
*Extra 30 minutes may be purchased for 1:00 time slot only $50 extra. Request for extra 30min must be made by no later than 5pm on Thursday before scheduled party date or it is not guaranteed.
*(Party will be held in childcare or parent viewing room as space allows.)*
Party Prices
Up to 25 Guests
"Guests" refers to children participating in party activities.
If you go over allotted 25 guests you will be charged $5 extra per child.  
Y Member Price: $125
Non-Member $150
$25.00 non-refundable deposit required to book party,
along with signed Party Agreement
Final payment due by party date.
Please visit our online Event Calendar to see if your requested date is available.